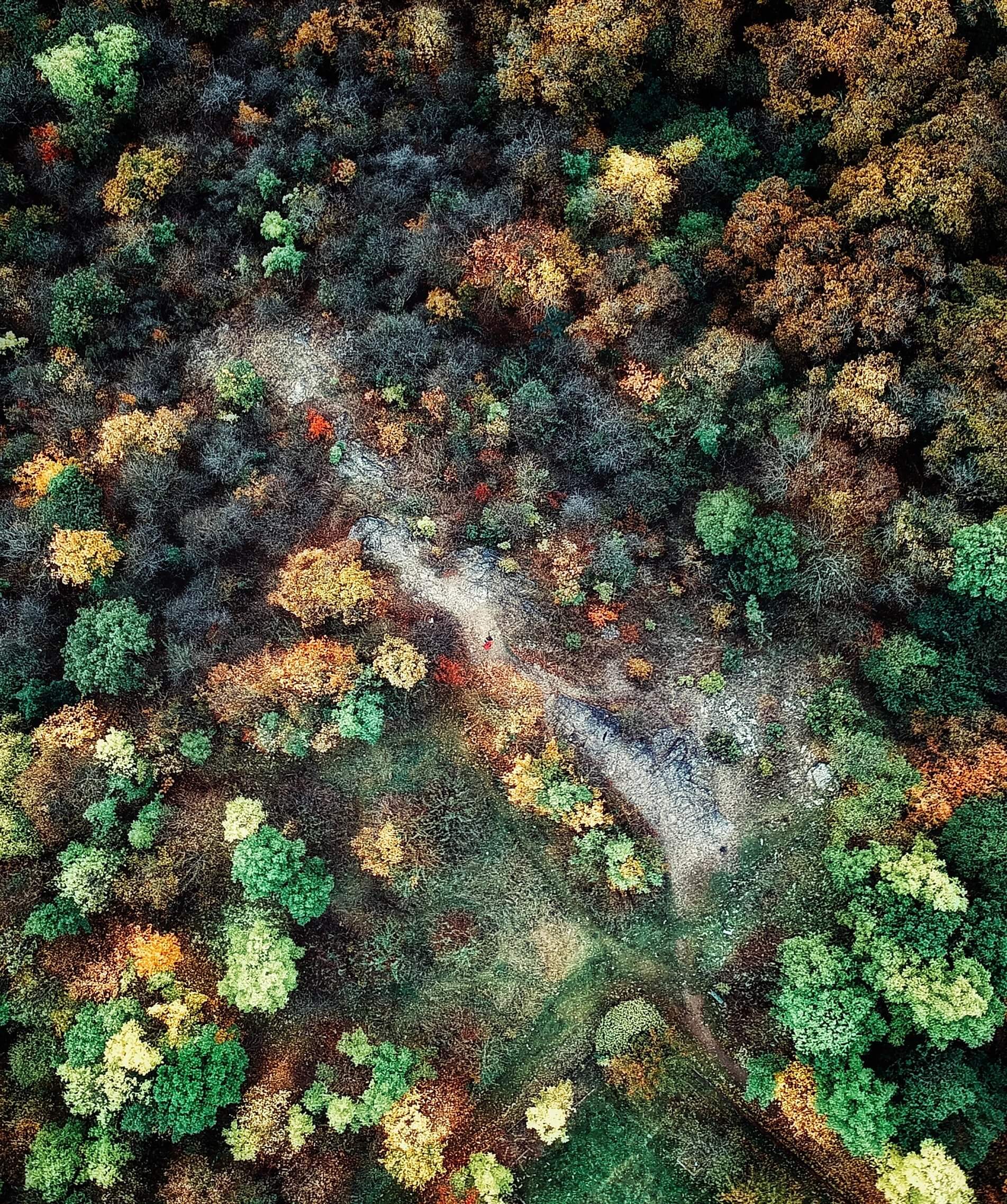 Redefining real estate
investment management
People, Knowledge & Tech
About
ELIX is a leading Spanish investment management group focused on value-added residential assets in tier-1 metropolitan areas.
Founded by Jorge Benjumeda and Jaime Lacasa in 2003, ELIX has evolved to become a fully integrated service platform providing unparalleled sourcing, construction and property management services.
The capital managed by ELIX comes from family offices, private investors and institutional funds, including Allianz, KKR and Altamar.
"ELIX is a People with lots of real estate knowledge that love tech type of company"
People, Knowledge & Tech
We believe in People, and in their potential to grow beyond any limitations, to learn and to innovate in order to make a relevant difference for themselves and for the world.
We are committed to Knowledge and to nurturing processes and data as the very core of our business.
We love tech and every great thing you can do with it.
Performance
Over the past 16 years we have been steadily growing and sophisticating our operations, gathering a network of top reliable collaborators for the different fields of the industry and transforming our processes and culture. from a traditional developer approach to a state-of-the-art investment management provider.
In the last 5 years we have been busy doing some of this
300€M in acquisition
100€M in capex
1,300entities managed
What we do

Investment Management
PROPERTY SOURCING
We are proud of having built during the years an experienced and reputed Purchasing team with an extended trusted professional network that allows us to reach outstanding opportunities.
DEAL ANALYSIS
Based on our experience we have developed a sophisticated Due Diligence and business modeling to significantly reduce both industrial and administrative risk while providing comprehensive relevant decision-making information.
FINANCING
Our in-house dedicated financing team benefits from strong track-record and long-term relationships with financing institutions to provide expert financial solutions tailored to meet the needs of our different assets, vehicles, and investors.
ASSET MANAGEMENT
Focused on improving performance, our Asset Management team has developed an aggressive discipline of determining operational and commercial criteria and monitoring progress in investment terms.

Design & Construction Management
DESIGN MANAGEMENT
Our Design team is responsible for aligning the product to the Business Plan and coordinates an extended network of reliable architects and engineers to ensure success in obtaining the optimal license in the shortest period of time possible.
BIDDING AND PROCUREMENT
We have an experienced team coordinating the bidding process, including in-house quality control of the design, specs and quantity surveying, and providing cost-benefit sensitivity analysis to ensure the best possible construction contract for every asset.
CONSTRUCTION MANAGEMENT
During construction, our team monitors production to ensure we meet quality, budget and schedule targets, controls risks and coordinates invoicing and payments. Approves final reception of works and manages user's claims.

Property Management
BUILDING MANAGEMENT
We have an experienced team of account managers that are in total control of our assets since the first day, working closely with the development teams to ensure we achieve its best potential while managing operation expenses and administrative requirements.
LEASE AND SALES MANAGEMENT
Our team has an outstanding track record both on commercialization and tenant management, and is constantly upgrading its technological infrastructure to help coordinate an array of service providers to achieve the best possible performance and providing an effective relevant reporting.
ASSET REPOSITIONING
Through our experience as a vertically integrated industrial group and based on our market and industry knowledge, we are able to bring to the table a full range of potential performance increase for the assets that we manage.
Management Team
Jorge Benjumeda

Founding Partner

Passionate about buildings and people, with a legendary memory and unparalleled knowledge of the market and the industry. As CIO he exerts total control over our investment strategy and asset management.

Prior to founding ELIX he had an extensive international career, first as trade advisor at the Chambre de Commerce de Bordeaux, then at the Spanish Commercial Office in Riyadh, as well as International Sales Manager for The Newark Group.

He has an Economics and Business Administration degree from the Universidad de Sevilla and an MBA from IESE.

Jaime Lacasa

Founding Partner

Enthusiast dreamer and cautious planner, he is constantly designing strategies and building opportunities. As CSO he is responsible for the development of new investment vehícles and institutional relations.

Prior to founding ELIX he developed his career as a senior consultant in strategy consulting in Spain, Brazil and Puerto Rico for Grupo Telefónica. Previously he held a position as a consultant for the Spanish Ministry of Foreign Affairs in Bogotá.

He is a Mechanical and Industrial Engineer from Strathclyde University and Universidad de Oviedo and an holds an MBA from IESE.

Teresa Marzo

CEO

Strategic, with great management skills and passionate about innovation, sustainability and teamwork. As CEO, she leads the company's strategic plan and the analysis of new opportunities.

Before joining ELIX, she developed her professional career in the development sector, first as Project Director and then as General Business Director of Via Célere. She previously worked as an architect at Agofer. She has a degree in Architecture from the Polytechnic University of Madrid, has a Master in Construction Quality at the UPM and has completed a Management Development Program at IESE and a Master in Urbanism at CEU.

She is also a member of the Technical Commission of the Madrid Asprima Promoters Association, of the R + D + I Commission of the CEOE and of the Executive Committee of the BIM Commission of the Ministry of Development. Associate of BREEAM, is also a partner of Wires (Women in Real Estate Spain), and of Was (Women Action Sustainability).

Alvaro Guillén

Investment Director

Enthusiast of his work and of the social interactions that come with it. He can be both fun and profound, with a critical and lucid mind and a clear sense for opportunities. As Acquisition Director he leads a reliable team that continuously delivers according to the investment strategy established by the CIO.

Prior to joining ELIX he was the Acquisition Director of Restaura. Previously he had an extensive career as part of the acquisition teams of various real estate developers.

He has an Economic and Business Administration degree from the Universidad Complutense of Madrid and a Master in Analysis and RE Management from ICADE.

Isabel Jiménez

Asset Management Director

Enthusiast of the real estate sector, its evolution and transformation, attending to the needs and opportunities of the society it serves.


As Asset Manger Director, she leads a team dedicated to the development and generation of value of the portfolios she manages.
Before joining Elix, she developed her professional career first as Financial and Asset Management Director in the Real Estate area of Inverseguros and later as General Director of Rialto Capital Management in Spain.

She has a degree in Economics and Business Administration from the Universidad Pontifica de Comillas - ICADE and an Executive MBA from IESE. Partner of WIRES (Women in Real Estate) and EJE & CON (Spanish Association of Executives and Counselors).

Jose Luis Villa

Finance Director

Committed to projects and focused on results, he has developed his entire professional career in the real estate development sector.

With a versatile profile and focused on the financial field, he led the Financial Department first and then the internal audit function at Vía Célere, a leading developer in Spain. He also has recent experience in the management and direction of social housing cooperatives, as well as in auditing the accounts of promoter and construction companies at the beginning of his career.

He has a degree in CCEE from the UCM, PDG from IESE and an account auditor registered with the ROAC.

Ignacio Aránguez

Head of Financing

Enthusiast of the financial projects that he promotes and coordinates, skilled in finding the necessary measures to adapt to the environment and internal dynamics, turning problems into opportunities. As Head of Financing, he is the head of financing and relations with financial entities.

Before joining ELIX, he developed a large part of his professional career in the Risk Area of Banco Santander, specializing in Financing for Commercial Real Estate and Residential projects. He was previously a financial auditor at EY.

He has a degree in Business Administration and Management from CUNEF, a Master in Financial Risks from the Alcalá de Henares University and CIFF, and a PDD from IESE Business School.

Luís Gómez

IT Manager

Passionate about effective digital transformation, Expert in business transformation, linking operational optimization with technical reality in organizations. Ease of making decisions and designing solutions that provide high added value to companies. As IT Manager, he is ultimately responsible for providing the technological vision that supports the company's operational approach.

Before joining ELIX, he developed a large part of his professional career in the area of technology and digital transformation of large real estate servicers such as Haya Real Estate and Altamira, specializing in corporate strategy and digital transformation projects.

He is a Computer Science Engineer from the University of Seville, with multiple professional certifications (ITIL; Prince2, Lean Management, Six Sigma Green Belt, ISTQB)

Gabriela Murtra

General Legal Counsel

Passionate, detail-oriented, committed, with a strong sense of responsibility. As the General Counsel she manages our in-house legal team, coordinates outside expert counsels and oversees compliance procedures.

Prior to joining ELIX she specialized as legal advisor for various real estate developers in Barcelona, having initially worked for Cuatrecasas legal firm.

She has a Law degree from the University of Abat Oliba CEU and Postgraduate Diploma in Real Estate and Urban Planning law from the University of Pompeu Fabra.